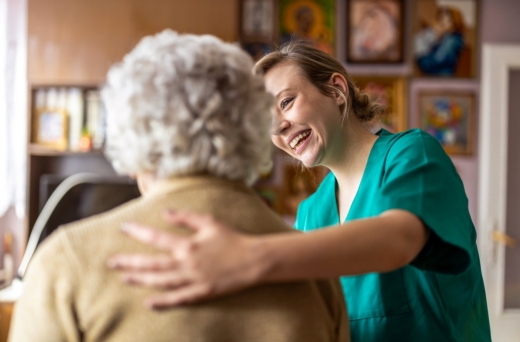 As loved ones to our senior family members, we know the importance of having someone accompany them as they go about their day—a companion can monitor them and keep them safe while ensuring that their needs will be attended to at any time.
But did you know that there are more advantages to companionship than these?
As your trusted provider of home care in Atlanta, Georgia, here are some of the advantages of hiring a professional companionship provider for your senior loved ones:
Protective benefits against age-related risks
Some of these include risks for cognitive decline and dementia since having someone to converse with every day ensures constant social stimulation for our senior loved ones.
Preventive measure against isolation
Having a companion can prevent your loved ones from feeling alone and can ensure that they could maintain social skills.
The confidence to pursue more
With a companion they can rely on, our senior loved ones can have the reassurance that they have the assistance they need, should they need one, throughout the day, giving them the confidence to do their activities and be more spontaneous.
Helps with post-op recovery
Did your senior loved one undergo surgery? Having a companion can help ensure they do not only have the comforting support they need at this time, but also the regular interactions and daily conversations to keep them from getting bored.
We hope we have helped you see the service in a different light. Interested? We offer companionship as well as personal care in Georgia, among other senior care services at Avant Care. Call us today for the specifics!